If you wish to take advantage of the outdoor space of your home to use it continuously, we have the perfect solution !!!
Those in charge wanted to create a space for the workers, on the roof garden of the building, to relax during their breaks.
Installing a CospiBio bioclimatic pergola is a great way to add beauty and value to your home and create the perfect outdoor space for your unique lifestyle.
Roof garden with an amazing view, in Athens can now be used at all hours of the day
Modern design and minimalist aesthetic, adapted to the concrete frame designed by the architect.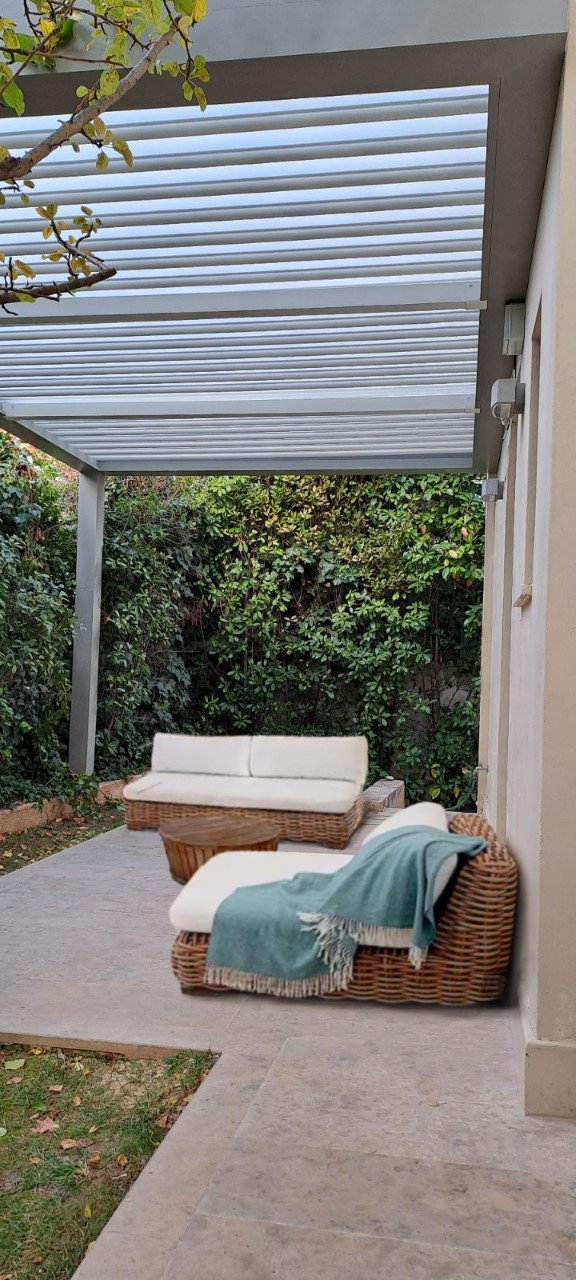 We all have a favorite corner at home where we sit to relax and spend moments of peace.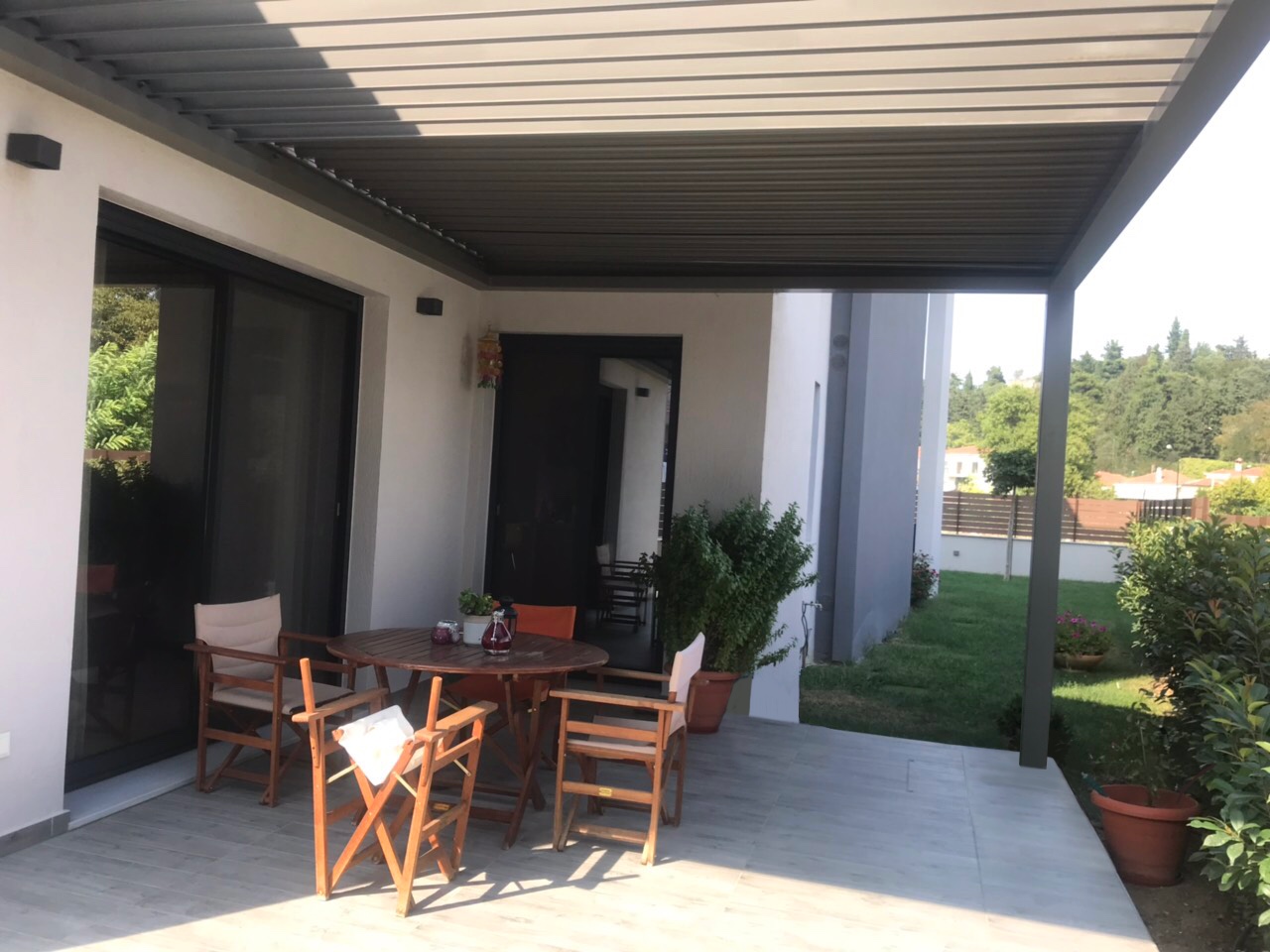 Turning a small backyard into a private entertainment and dining space with bioclimatic pergola CospiBio!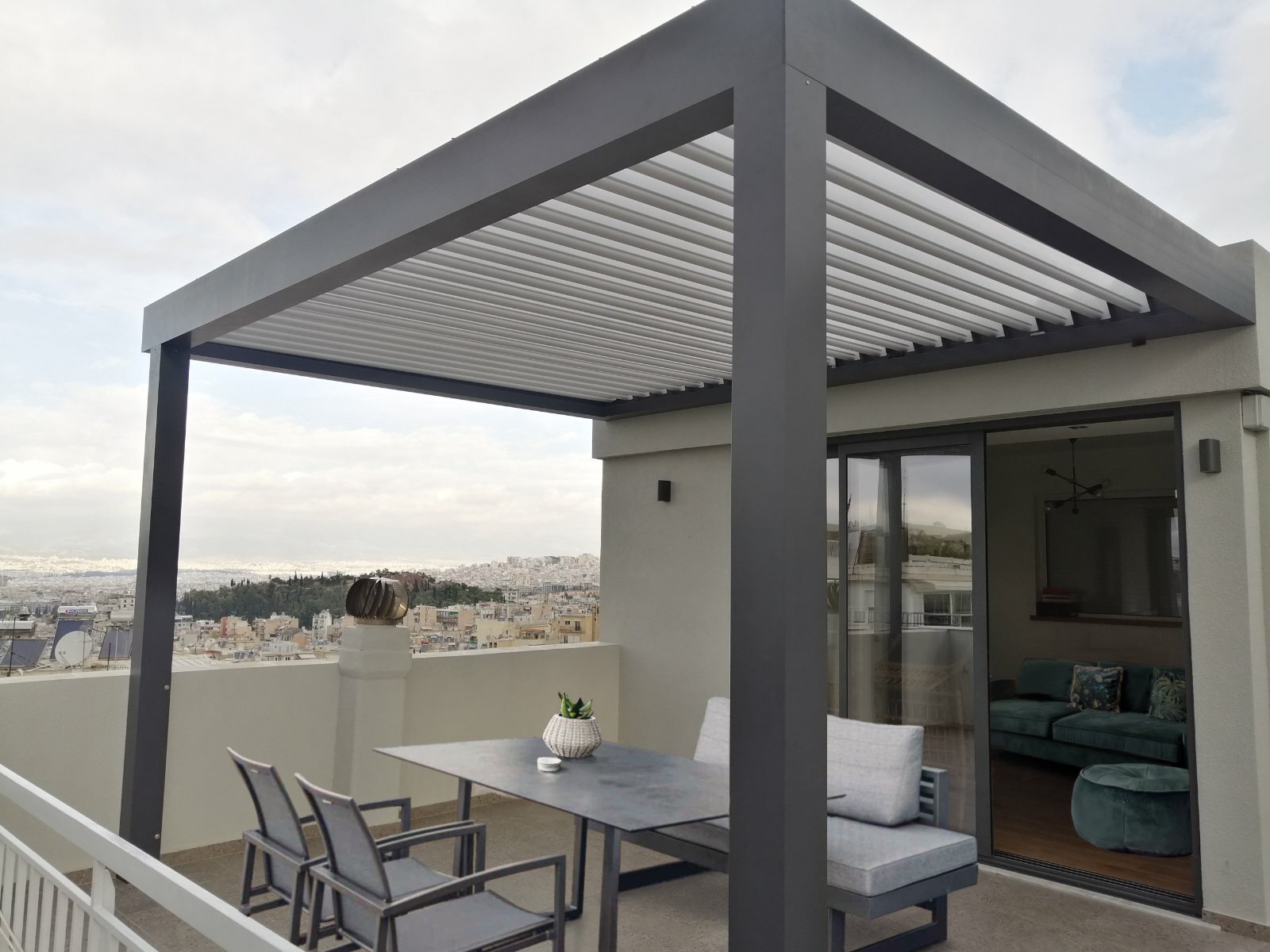 Maximize your roof terrace functionality, comfort, and style with CospiBio bioclimatic pergola.
Choosing a pergola to cover a porch or a patio,allows you to open and close the louvers to control the amount of sun reaching in.