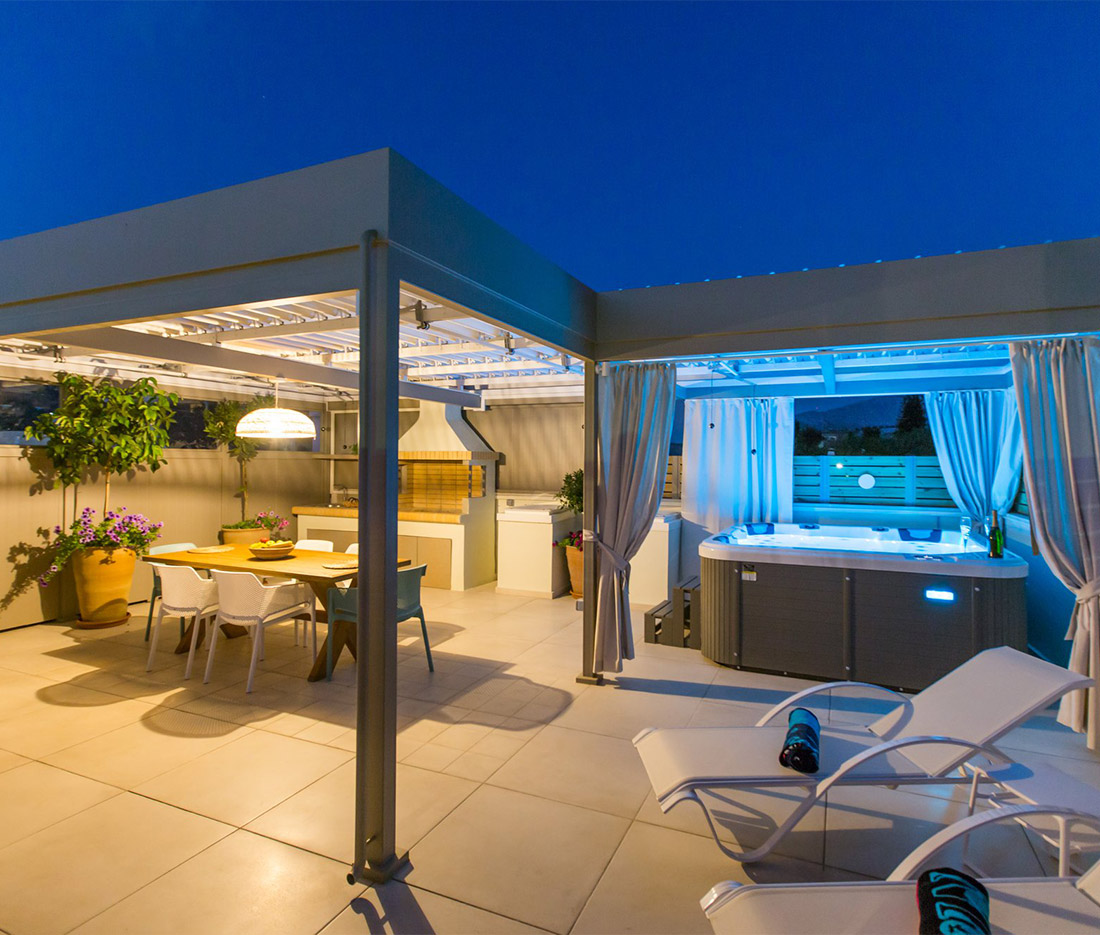 Harmonic atmosphere
Create a harmonic atmosphere. Whether it's sunny or shady, with Cospicon the recovery in your conservatory is guaranteed.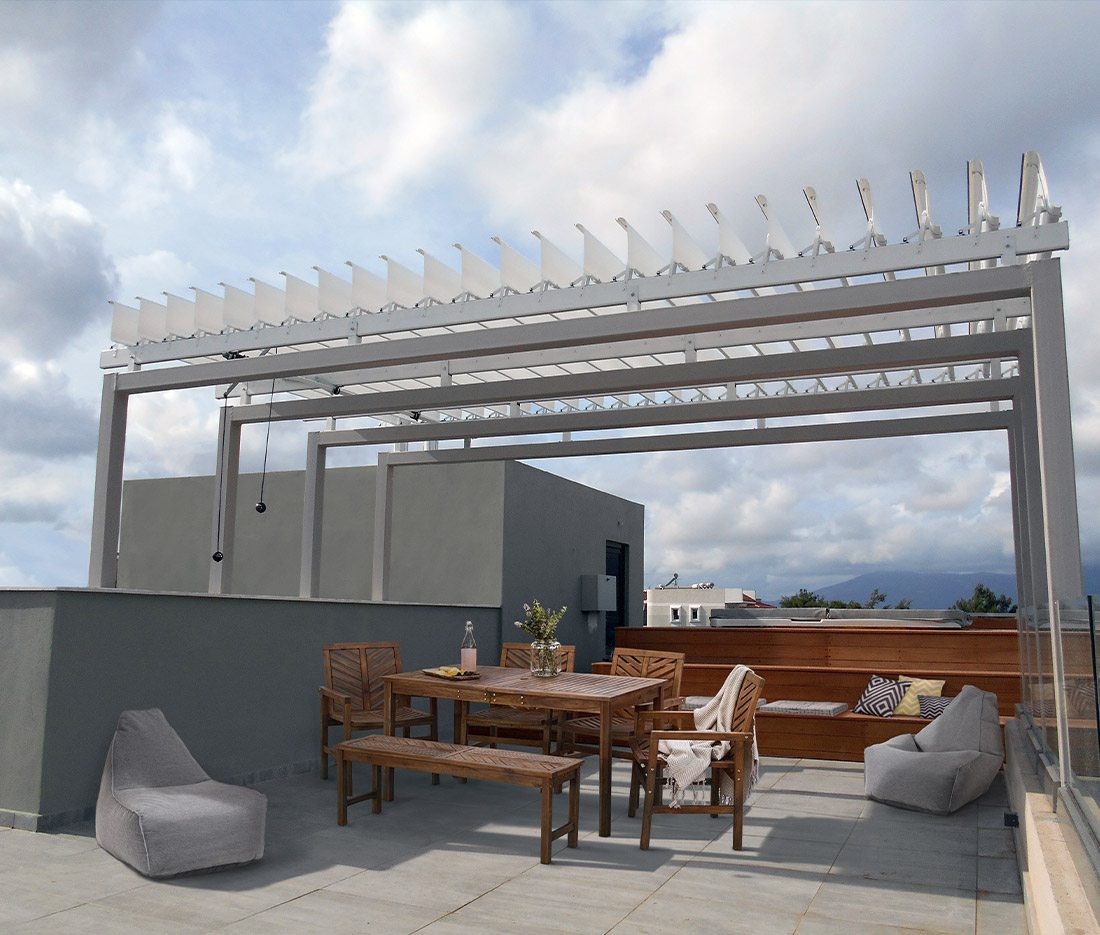 Be outside. Live outside.
Directing the sun, setting light, fading out rain, reducing UV light to a healthy minimum, saving energy.
We've been awarded with the Gaia Award, which honours companies in the construction sector whose products and services demonstrate a reduction of construction's impact on the environment.
Read More
Classy sun and weather protection
0
Elegant visual appearance, approved technique, high efficiency
0
Experience, knowledge of design and technology
0
Beauty and functionality
0
Latest News & Blog
Stay informed for useful tips and new products
Installing a CospiBio bioclimatic pergola is a great way to add beauty and value to your home and create the perfect outdoor space for your unique lifestyle.

Roof garden with an amazing view, in Athens can now be used at all hours of the day
Featured Products
We produce and manufacture various shading systems in order to fully meet your needs in the protection and upgrade of your outdoor spaces.
Fit & Style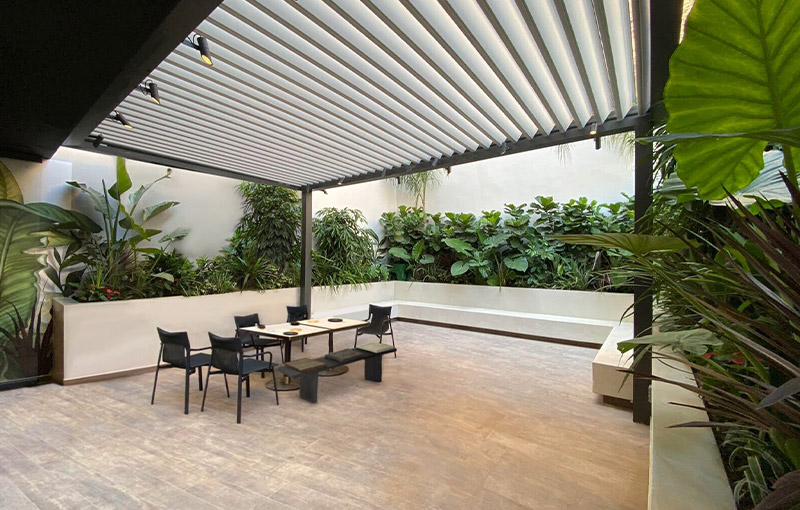 Creating the perfect fit and style
Our products are more than precisely crafted, they also offer a number of benefits to homeowners, such as the ability to block the sun, but preserve exterior views. In addition, homeowners can expand their outdoor living spaces while beautifying their homes.
Innovation & Quality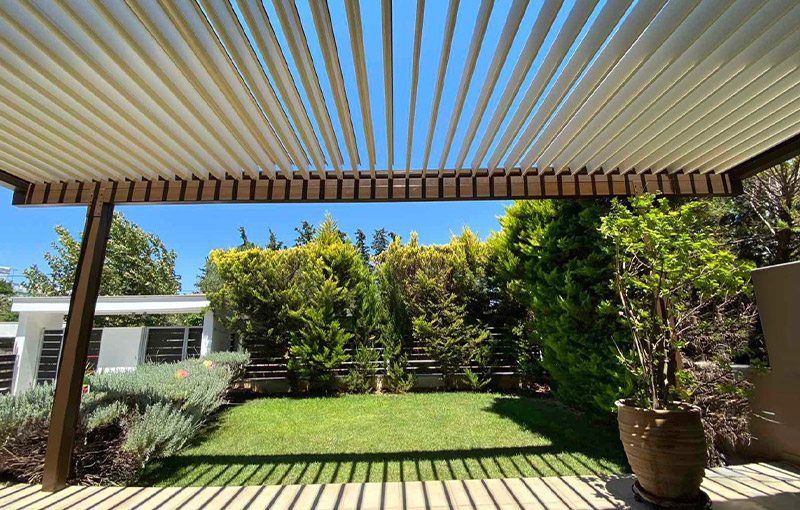 Innovative & high quality products
We specialize in supplying outdoor roofs for external spaces such as terraces, patios, verandas, gardens, decks, barbecue areas, outdoor kitchen areas and any other type of activity where the adaptability of a high quality roof is the ideal solution for you.
Experience
40 years of innovation
Cospicon SA is a company with 40 years experience in production of high quality, innovative outdoor roof systems. All these years we have been making sure that life on the balcony, the patio, the garden is made even more enjoyable.
Excellent service from Mr. Costas who showed us and explained in detail the specifications and alternatives for housing our garden. We will definitely come back as he inspired us with his professionalism
The best company we worked with in its renovation of our house. Consistent, excellent quality of work and very good prices. Well done.
For 10 years I have had two shelters with their own. It needed no maintenance, it didn't peel, it didn't hang anything. Perfectly everything!
Keep in touch
Send your message and a partner of Cospicon will respond to your request asap.
Please note, any information you provide is for the sole use of Cospicon and will not be sold or provided to any outside organizations.