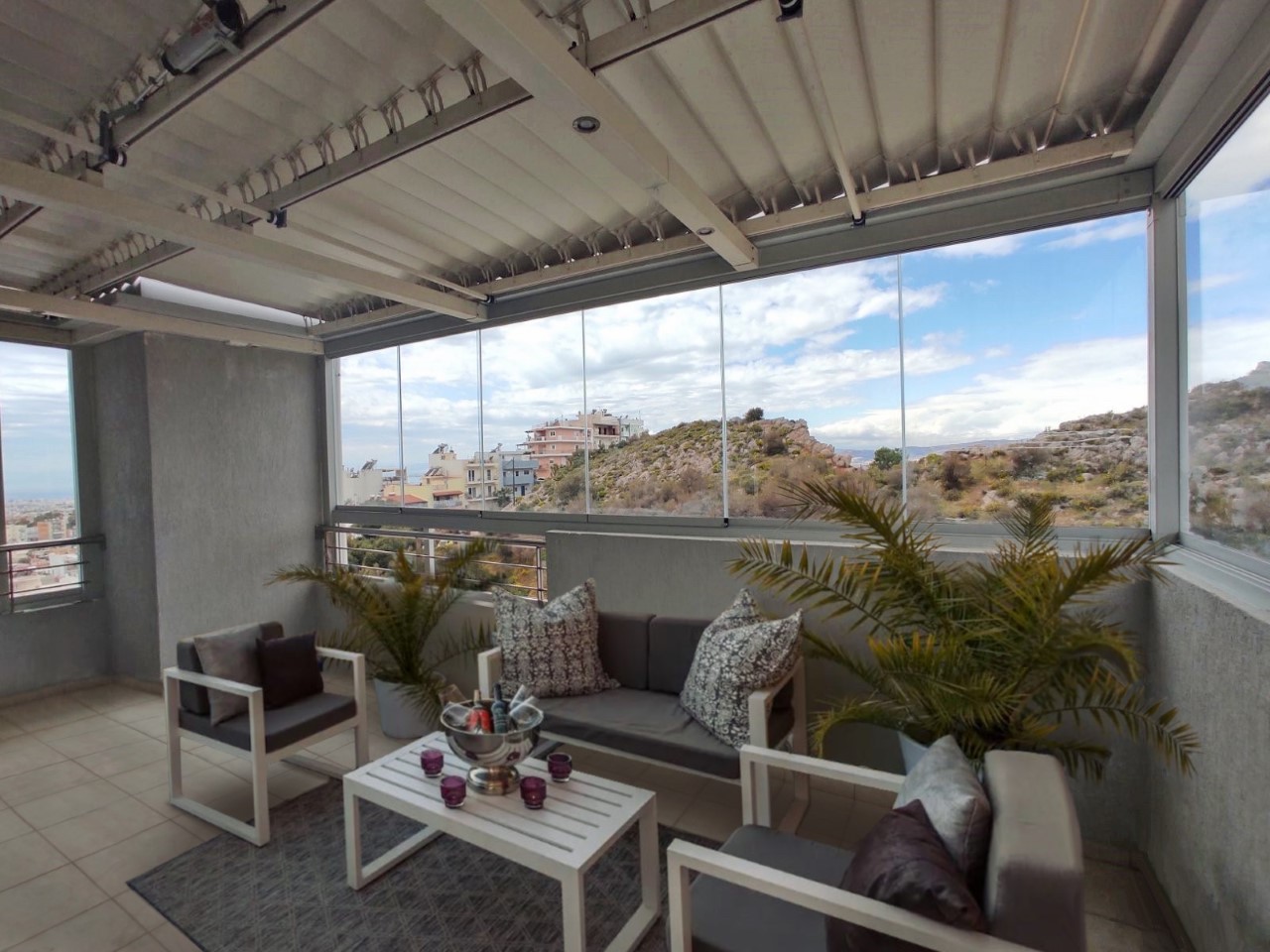 Cospilouvre pergola
The homeowner wanted an outdoor room that he could use all year round, waterproof and protected from all weather conditions.
For the roof he chose CospiLouvre, the open-closed pergola and for the side CospiEpal sliding glass system.
In the summer the terrace is protected from the sun with the pergola and with the sliding windows open for fresh air.

In winter, the pergola protects from the rain and the sliding windows from the wind.

Our systems are perfect for all seasons!