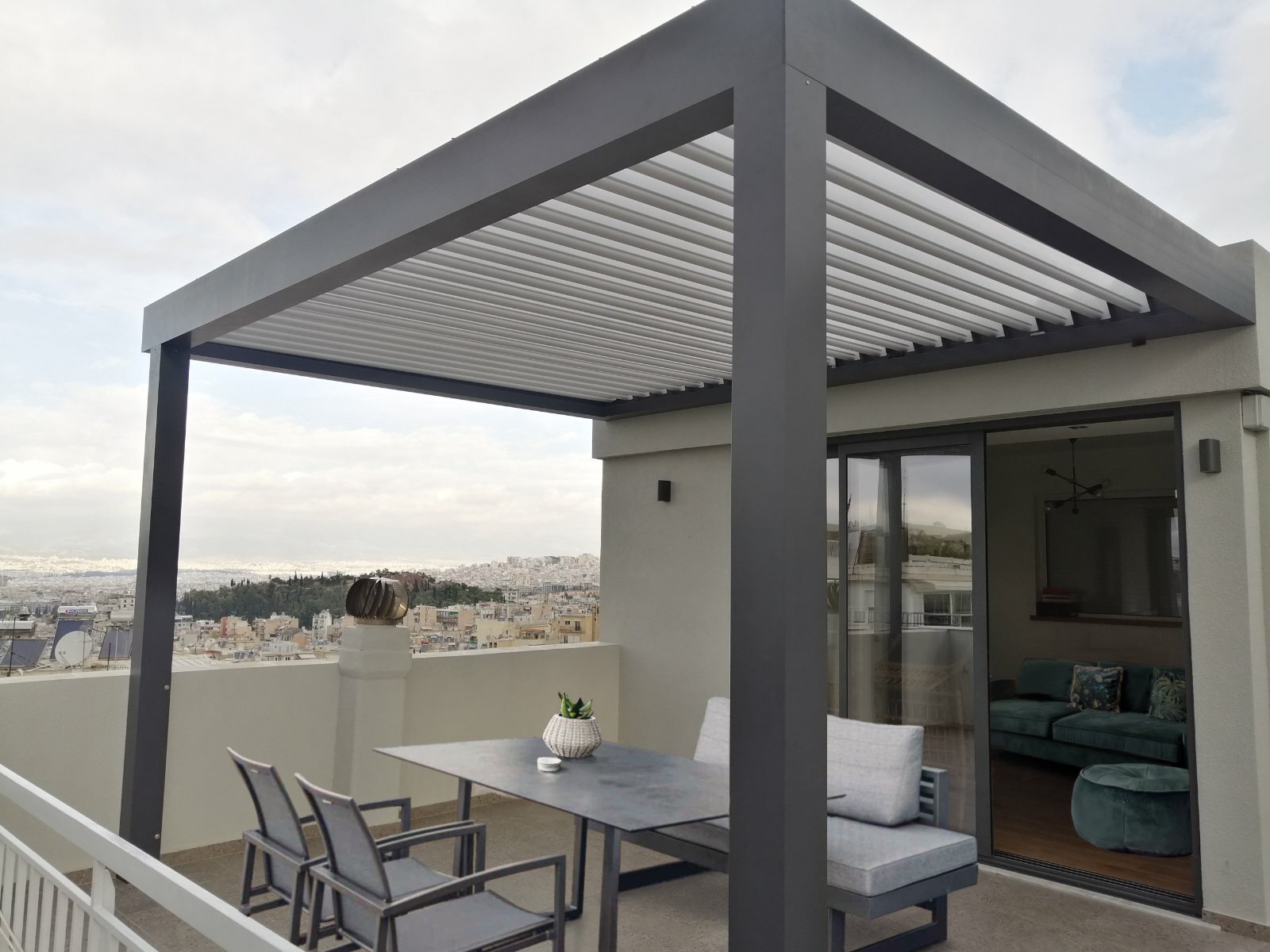 Roof terrace with character and style with CospiBio pergola
Maximize your roof  terrace functionality, comfort, and style with CospiBio bioclimatic pergola, will create a wonderful spot for entertaining, relaxing, and spending time with family and friends.
The way to keep your terrace cooler and usable throughout the summer is by adding shade with CospiBio pergola,  not only will improve comfort levels, but it can also make your home more stylish and luxurious.
You can create an outdoor living space with bioclimatic pergola CospiBio that you'll be able to enjoy most of the year.