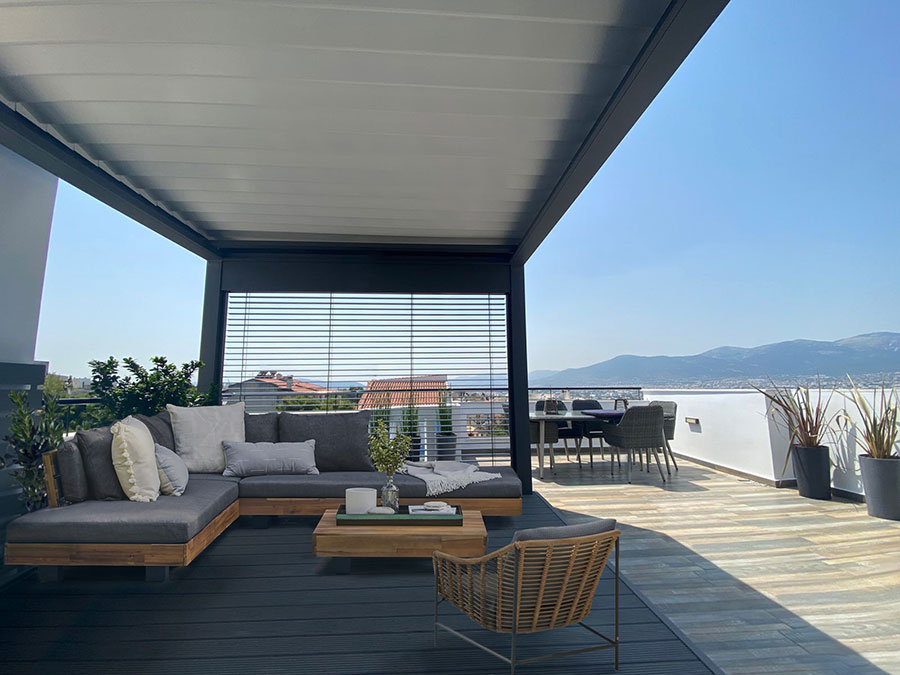 Fantastic roof garden with bioclimatic pergola CospiBio!
Roof garden with an amazing view, in Athens can now be used at all hours of the day, with the CospiBio bioclimatic pergola and the CospiX6 vertical shading.
We have also placed a synthetic deck on the floor to delimit the living area!
Be outside! Live outside! We cover your world!