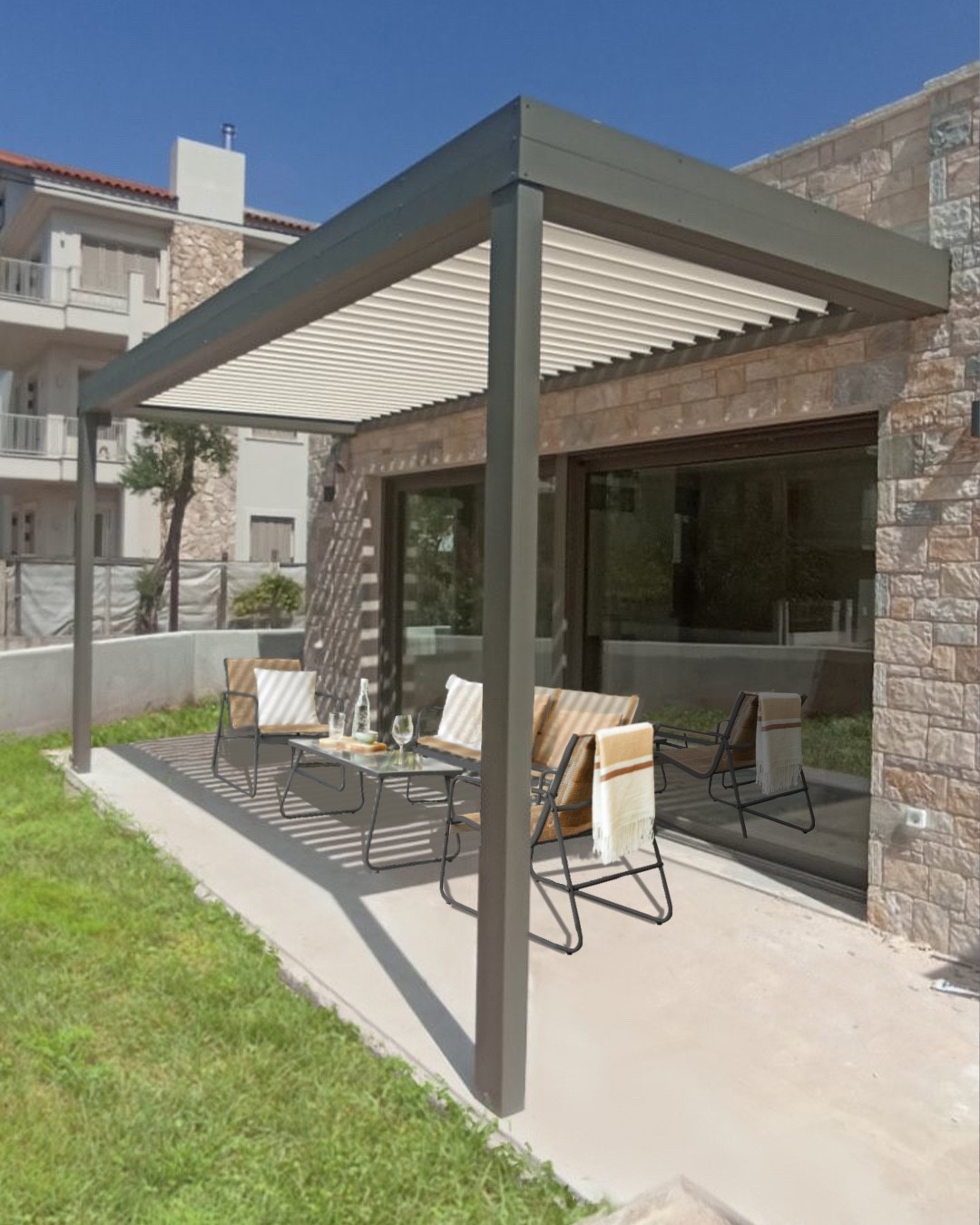 Bioclimatic pergola CospiBio!
Installing a CospiBio bioclimatic pergola is a great way to add beauty and value to your home and create the perfect outdoor space for your unique lifestyle.
With a CospiBio pergola in your home combines style and functionality. It can serve as an expansive outdoor living space, create an inviting flow to the home, and a covered porch adds curb appeal that makes a home more welcoming to guests.
You can relax, reading a book or enjoying your drink under your pergola or have a good time with friends!!!